As you might expect, I bring a faith-based approach to counseling. My greatest desire is to support you in your healing process and to help you discover the amazing person God created you to be.
I believe that even the best counselor is limited in this endeavor without God directing and guiding the process. We are all broken to some degree, and I don't want my own limitations to prevent you from achieving the best that He has in store for you.
I ask God every day to show me the wonder of the clients He brings into my office. He then helps me to help them in ways that are unique to each person's needs.
Yes, I am Christian, and I happily work with clients of all faiths.
A Little About Me
I am both a Licensed Mental Health Counselor and a Certified Professional Coach. Please click HERE for information about Coaching.
I provide individual counseling services to both women and men and have specialized expertise in treating adult women who experienced childhood sexual abuse, domestic violence, and other forms of trauma.
My clients experience me as an interactive, solution-focused therapist who provides support and guidance to help them heal and more effectively address current life challenges and long-standing issues.
In a comfortable and supportive atmosphere, I offer an integrative, personalized approach which heals wounds that often prevent people from moving forward.  My work supports individuals in developing their strengths, achieving life goals, and attaining the personal growth and freedom they desire.
My office is located in Auburn, Washington, and I provide counseling services nationally and internationally via telephone and video conferencing platforms.
If you would like to schedule a 30-minute complimentary consultation to explore the possibility of working together, please fill out the form below.
Treatment Specialization
Abuse Recovery (Sexual, Emotional, Domestic, Physical, Spiritual)
Anger Issues
Anxiety and Panic Attacks
Grief and Loss
Life Transitions
Low Self-Esteem and Self-confidence
Post Traumatic Stress
Relationship Issues
Spiritual and Faith-Based Concerns
Trauma Recovery
Work Stress
I understand the long-term and profound impact of early sexual trauma and domestic violence on a person's ability to lead a fully satisfying and productive life. I am intimately familiar with this healing journey and am honored to accompany you wherever you are on your path.
If you have not yet achieved the depth of healing you desire, whether in previous counseling or on your own, please contact me using the form below to set up a complimentary 30-minute (video or telephone) consultation.
Therapeutic Approach
I experience life as a mysterious journey with many unexpected twists and turns. I view the healing process as an important part of that journey, one that can bring meaning and understanding to those experiences which have significantly impacted our lives.
My desire as a therapist is to partner with you to bring the gift of hope as you address the areas of your life you would like to change.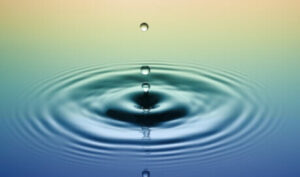 When this healing takes place, you will naturally see new options and begin making more positive life choices that will be reflected in all of your relationships. During the healing process I also support you in developing strengths, pursuing life goals, and attaining the overall growth you desire.
My treatment approach depends on the needs of each client. I draw on family of origin and systems theory, as well as cognitive behavioral, psychodynamic, and solution-focused therapies and EMDR (Eye Movement Desensitization and Reprocessing). I am also a Personal and professional Coach and frequently utilize coaching principles in my work.
Counseling Hours
| | |
| --- | --- |
| Monday | 11:00 AM – 7:00 PM |
| Tuesday | 11:00 AM – 6:00 PM |
| Wednesday | 11:00 AM – 6:00 PM |
| Thursday | 10:00 AM – 4:00 PM |
Rates
$150 for the initial Intake Session.
$140 for each subsequent 50-minute session.
Longer session fees are calculated based on the $140 rate.
Payment
I accept all major credit cards, PayPal, and payments through Zelle.
Reduced Fees
Sliding scale fees are available on a limited basis.
Insurance
I am a Licensed Mental Health Counselor in the state of Washington, and my license number is LH60158757. I am currently credentialed as a preferred provider with the following insurance companies:
Aetna
First Choice Health
Kaiser Permanente
Lifewise
Premera
Regence
United Behavioral Health
You will be responsible for payment at the time of service if your insurance company does not provide counseling benefits. If counseling is covered under your plan, you may be responsible for a deductible and/or a co-pay or co-insurance. Please ask me for more details when you call to set up an appointment.
To determine if you have mental health benefits and to see if your sessions will be covered, please contact your insurance company prior to our first visit and ask the questions below.
Does my plan cover both in-network and out-of-network providers?
What is the coverage amount per session for in-network and out-of-network providers?
What is my deductible and has it been met?
What is my co-pay or co-insurance amount?
How many sessions per calendar year does my plan cover?
Does my insurance company require pre-approval for mental health sessions?
Is an authorization required from my primary care physician
Cancellation and No-Show Policy
I have a 24-hour cancellation policy so that I can offer the time slot to someone else who may need an appointment. If you are unable to attend your scheduled appointment, please call me at least 24 hours in advance. A full counseling fee will be charged for cancellations of less than 24 hours notice and for no-shows.
Request an Appointment
If you have questions or would like to request a 30-minute complimentary consultation to discuss your counseling needs, please fill out the form below.